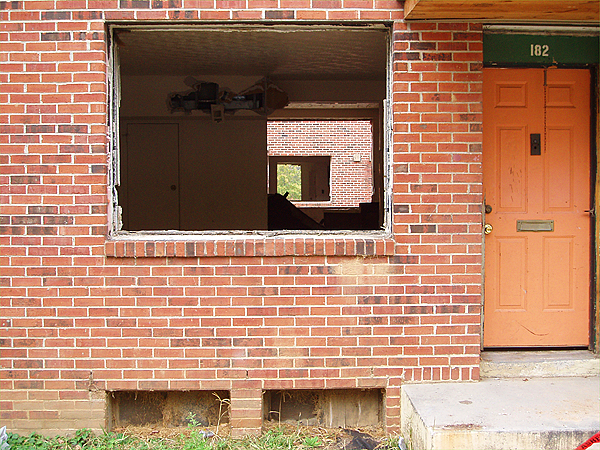 Thursday, December 1st, 2005 in the evening
The Professor and I stopped by Grady Homes, one of Atlanta's oldest housing projects, to snap a few photographs before demolition is finished. After the first shot (not posted), my bootleg Nikon D70 stopped working, so this series is brought to you courtesy of my Olympus Stylus Verve S.

© 2005 - 2023 Salvador Diablo. All rights reserved.
Powered by a slightly modified version of Pixelpost.
aspherical site design by Foursevenfour Media.