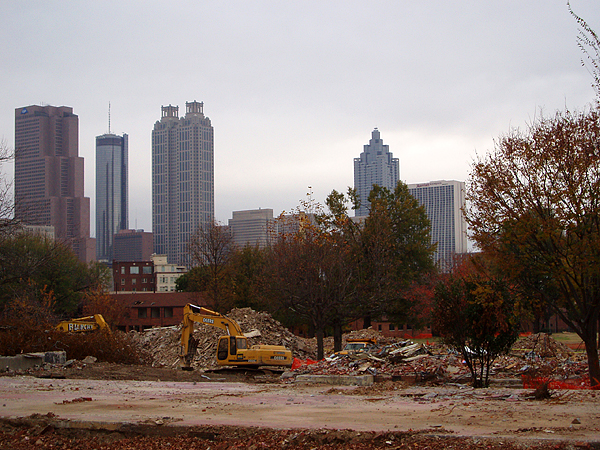 Saturday, December 3rd, 2005 in the afternoon
Although Grady Homes was a warehouse for poverty and a breeding ground for criminal activity, the residents had a nice view of downtown Atlanta. From left to right, the Georgia Pacific headquarters, the Westin Peachtree Center, the 191 Building, Peachtree Center, SunTrust, and the Mariott Marquis.

© 2005 - 2023 Salvador Diablo. All rights reserved.
Powered by a slightly modified version of Pixelpost.
aspherical site design by Foursevenfour Media.