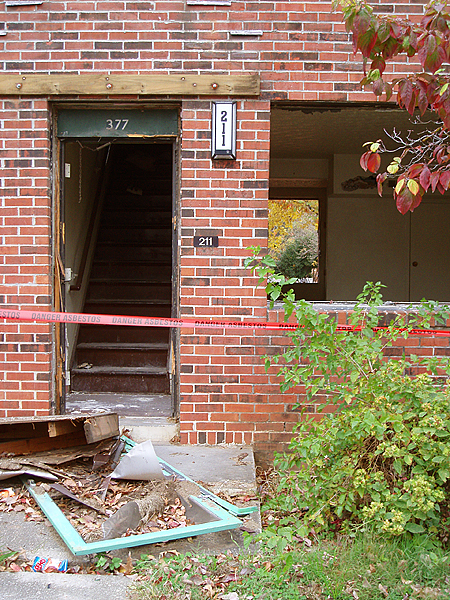 Friday, December 2nd, 2005 in the evening
Completed in 1941, Grady Homes was in bad shape before the demolition crew arrived. Note the asbestos warning - nothing but the finest and safest insulation for poor people in America!

© 2005 - 2023 Salvador Diablo. All rights reserved.
Powered by a slightly modified version of Pixelpost.
aspherical site design by Foursevenfour Media.